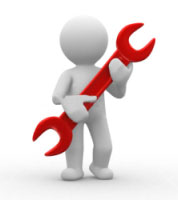 A driver is a crucial piece of computer equipment, which allows the PC to actually speak to or communicate with hardware or devices on your model. It is built into the computer or comes with a program already installed, and without this small part any software or accessory you hooked up to your computer, like say a printer, graphic card or a camera, would not work at all with your computer or laptop. As such, it is a very necessary, but sometimes overlooked, piece of equipment.
Often, the driver comes with a platform downloaded onto your computer, like Microsoft Windows. Because of this, the driver can typically be updated to support new programs rolling out, so your computer is always functioning at its highest possible level. And often, drivers can be updated automatically, making for ease of use. But if you want to ensure updates are taking place properly, you can also manually update the driver and get it running in tip top shape.
Different programs are going to have some different needs for their specific drivers, but here are some good guidelines to work with.
Manually Updating Driver Tips
First, visit the manufacturer's web site for the platform you are working with. Manufacturer's sites are an ideal place to check in with, as they will have the best tips on how to work with their programs. Plus, driver options will often be the most current when working directly with the manufacturer. Download the new driver software, which will save to your hardware and be used later.
10 Simple Steps to Update Your Drivers Manually
Open your device manager, typically found on your control panel.
Next, locate the hardware device for the driver you want to update.
Locate the hardware's name, click it and select "properties."
Once you are in the "properties" window, click the "driver" tab, click the update button.
You will be asked how you want to actually update the driver.
Choose the browse selection, then select the option that lets you pick from a list of device drivers on your computer.
Choose the Have Disk option, click Browse, then use the dialogue box that opens up. In this box locate the driver software folder you downloaded when visiting the manufacturer's site.
Click on any INF file in the folder and hit open.
When asked if you want to install, choose OK.
Select new hardware and click next, which will start the updating process
Follow any directions that might pop up to complete the process. This could include restarting your computer at some point.
Some Helpful Hints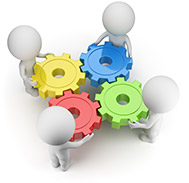 Updating drivers is not something that comes naturally to everyone, so if you find you are having difficulty, fall back on some of these helpful ideas:
Call your manufacturer directly. A representative should be able to guide you through the process, answering any questions that may pop up as you complete the task. The rep might even be able to log onto your computer remotely and completely perform the process for you.
Routinely shut down your computer as you use it. Many programs automatically search for updates during shut down and will automatically install them by the next time you re open. If you constantly just log out but don't fully shut the computer down, you may not benefit from all the automatic updates available.
Don't assume the driver hasn't installed properly just because you can't immediately see any differences. Sometimes the updates are subtle, but that doesn't mean they aren't there.
Check the frequently asked questions page on your manufacturer's web site. This is a useful spot to check, as some of the problems you might be experiencing might already be answered there for your use. Manufacturers are typically skilled at predicting the problems their users might come up against.
Don't panic. There is little risk you are going to permanently hurt your computer just by making a wrong turn in trying to update your driver. If worst comes to worst, consult a tech support expert to get the problem sorted out. Driver updates are fairly easy to smooth out, and you should be able to get things back in running order in no time. Just stay calm and be patient.
What Improvements to Expect
Faster service. One of the first things you might notice after updating your driver is that certain functions move much more quickly than they did prior to the update. This is due to the new technology used in newly rolled out updates, and a streamlined ability to use that tech to speed up functionality.
Tech compatibility. Finally, following your update, you will be able to use certain technologies with your computer that you might not have been able to use before. This might include laser printers, embroidery machines, dye cut machines, video cameras and more. It will be like the various machines are actually talking to one another.
New services. Often, with driver updates manufacturers include other small updates to improve the overall performance of your computer. These services should make it easier to use various functions on your computer, and will better the performance of your software platforms in a beneficial way. It is one easy way to make using a computer a more positive experience.
Summing it Up
Updating computer software is something that can really help your computer perform to the best of its ability, but it is not something everyone knows how to do on their own.
Fortunately, computers often update automatically. But if you suspect you driver has failed to update on its own, do not be afraid to go in and try your hand at updating manually. The driver function is fairly easy to find and manipulate, and it can really help out your computer's functionality in the long run.
If you still need help, consider Driver Turbo as an easy, automated solution.