Millions, if not tens of millions, of hardware and software combinations in use today come along with an equally large number of compatibility issues. Identifying these problems and fixing them quickly and efficiently is essential to productivity and even peace of mind.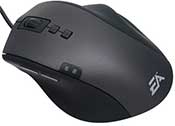 This quick guide aims to present a quick way to diagnose common causes and solutions to driver compatibility issues for keyboards, mice, and touchpads.
A quick summary of the guide:
Make sure your hardware is not malfunctioning
Temporary input methods to navigate through the repair process
Update your drivers
Step one: Diagnosis
The most evident clue to a hardware malfunction is prior functionality. If no new drivers were installed or settings changed and the keyboard, mouse or touchpad in question suddenly stopped working, there's a very high possibility that the problem is hardware related.
However, it never hurts to attempt a driver update to be entirely certain of this.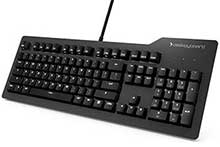 Another common indication that the problem is hardware related is the LED lights of a keyboard not turning on during the boot-up period.
A laser mouse will always emit a light from the bottom if electricity is reaching it. For laptop touch-pads, this isn't applicable in most cases.
Step two: Temporarily getting around the problem
When faced with input device malfunctions, the user may be limited in their ability to log into the computer and navigate through the next steps, so here are some options:
1. Install an external keyboard/mouse.
This might not always be possible at a moment's notice. However, it can also help discover a malfunction in USB ports as a possible cause of the malfunction.
2. Use the On-Screen Keyboard to type.
If a keyboard works, but certain extra keys don't achieve their function, such as volume keys, the Wi-Fi on/off key, etc., it's almost certain the issue is caused by improper drivers. The same applies to a touchpad lacking scroll/zoom functionality, or extra mouse keys not achieving their purpose.
If the keyboard does not work at all, the need for enabling the on-screen keyboard will arise during log-in if the computer is password protected. In Windows 7 and 8, it is possible to turn on the OSK through the accessibility icon at the bottom left of the screen.
In Windows 10, the icon is located at the bottom right. The OSK can be found within Windows 7 by navigating through the start menu > All Programs > Accessories > Ease of Access > On-Screen Keyboard.
In Windows 8, 8.1 and 10, right-click the taskbar to find the option to open the on-screen keyboard. In Windows 8 and 8.1, it's located in the sub-menu "Toolbars".
3. Use your keyboard to navigate.
If the pointing device (mouse or touchpad) is the one malfunctioning, use the arrow keys, the tab key and enter to follow the next steps.
Step three: Updating your drivers
Power users may choose to navigate through the device manager to find the specific device that isn't working properly, find its identification code and search through OEM sites to find the specific up-to-date driver for it. However, this is a tedious, time-consuming process.
It's much easier and time efficient to use Driver Turbo, an automated driver software that can identify every piece of hardware in your computer and fetch the latest proper drivers for them. Driver Turbo is one of the most used driver tools.
How to download Driver Turbo with no mouse/touchpad:
1. Use the arrow keys to navigate to your browser
2. Once it opens, just click the link "Download Driver Turbo"
3. The download will start.
4. Hit start to navigate to your download folder. The installation process is straight-forward
5. If you need help, please contact our support team.