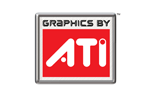 How to Find and Install ATI Graphics Drivers and Driver Updates
If you have an ATI Graphics Card then it is important that you update the drivers on a regular basis. You will learn exactly how to on this page. Firstly though, it is worth covering exactly why they have to be updated.
What are Graphics Card Drivers?
Your graphics card, just like every other piece of hardware in your computer requires software drivers to be installed in order to function correctly. These drivers will tell your operating system exactly what to do with that particular piece of hardware. In this case it will tell your operating system that the ATI Graphics Card is meant to display imagery on your monitor. It is a bit more technical than this, but you most likely get the idea.
Graphics Drivers, just like every other piece of software out there, are prone to bugs from time to time. This is NOT because they were built poorly to begin with (well, in some cases this can be the case, but certainly not when you are dealing with ATI who are known for top quality products). It is simply because it is an impossible task for programmers to recognize absolutely every situation that their graphic card will be used in. They will also be unsure about whether their graphics drivers will be compatible with other software when it is updated. Therefore when a problem is spotted ATI will work hard to get out some updated drivers.
So, what problems can out of date drivers cause? Well, there are a number of issues.
Here are some of the most common though:
Graphical glitches in games that other people are not experiencing.
Poor color on the screen when using your computer.
Applications, particularly graphic intensive ones, do not load up properly or may not work as well as they should.
From time to time you may experience a 'blue screen of death'.
Nvlddmkm related errors
Ialmrnt5 realted errors
DirectX and / or OpenGL erros
Thankfully it is quite easy to find and install new ATI Graphics Drivers. On this page we are going to cover three of the 'main methods'.
Use Included ATI Graphics Driver Software
If you are using an ATI Graphics Driver then it is likely there is a piece of software on your computer which will really allow you to 'fine tune' the settings of your graphics card. You will be able to find it by hitting the 'start' button in the left hand corner of the screen and typing 'ATI'. This should, if you are lucky, tell you if your ATI Graphics Drivers are out of date. If they are then you will be given the option to update them.
If you have a disc for your ATI card then you may also install this piece of software from that. Do not use it to install drivers though. It is likely these will be out of date.
Manual Method for Updating ATI Graphics Card Drivers
Note: It is not suggested that you use this method UNLESS you know exactly what you are doing. Plenty of people have attempted the manual method only to find that they install the incorrect drivers and their computer ends up in a worse state than before. If you are unsure as to how to find the drivers then use one of the other alternative methods.
The first thing that you will need to do is identify the EXACT graphic card that you have. If you installed it yourself then this should not be too much of an issue. If you did not and it came pre-installed then you can follow the following method:
Open up your control panel.
Click System (you may have to change the view to 'classic mode' to see this)
Search for it in the list. It should be easy to spot.
Once you have identified the drivers that you need then you will be able to head to the ATI website (this can be found at www.ATI.com). Whilst you can use other websites for downloading drivers it is not suggested. This is because there is no guarantee that the drivers are what they say they are. This of course means that you could end up messing with your computer.
Once you are on the ATI website you can browse to the download section. From here you will be able to type in the name of your graphic card. You will then be greeted with a list of downloads. You can choose the right one for your operating system (you may have to choose either 32-Bit or 64-Bit, so it is important you know which operating system you are using). The ATI drivers will download automatically in a .exe format. All you need to do is click on the downloaded file and follow the instructions. Your computer will then be successfully updated.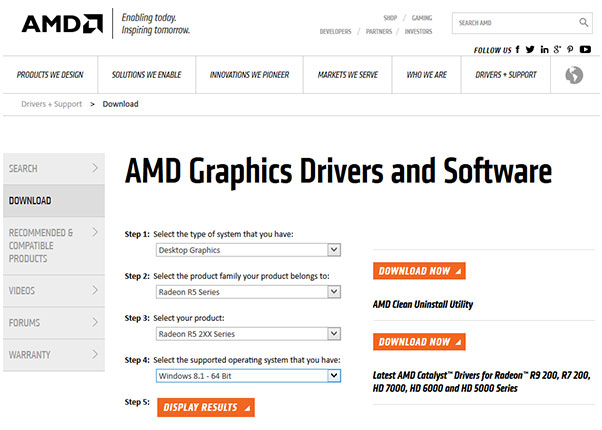 Alternative Options for Installing ATI Graphics Drivers
Whilst the methods mentioned previously all work for updating your ATI Graphics Drivers, they are not ideal. This is because if they are done incorrectly then you could stop your graphic card from functioning. Obviously this is not an ideal situation. This is why the VAST MAJORITY of computer professionals will not actually go down that route. If you are not confident that you can get the right drivers for your computer then you should use this final method.
The final method is to use a special piece of software such as Driver Turbo. The software utility will automatically search for the right drivers. All you need to do is press a single button. It will then install them automatically, absolutely no hassle involved. This is the route that you need to go down if you want to make things as simple as possible.